Each component of the IXON solution is designed to offer safe and secure remote access to industrial equipment worldwide for remote troubleshooting, programming and monitoring.
Explore how IXON ensures a safe, reliable and trustworthy IIoT solution:
IXON Cloud sevices, servers and security controls
IXrouter, browser and app security
How data protection is covered
Information security management & ISO 27001
Want to know more about the security of our solution? Download our IXON Security Whitepaper here.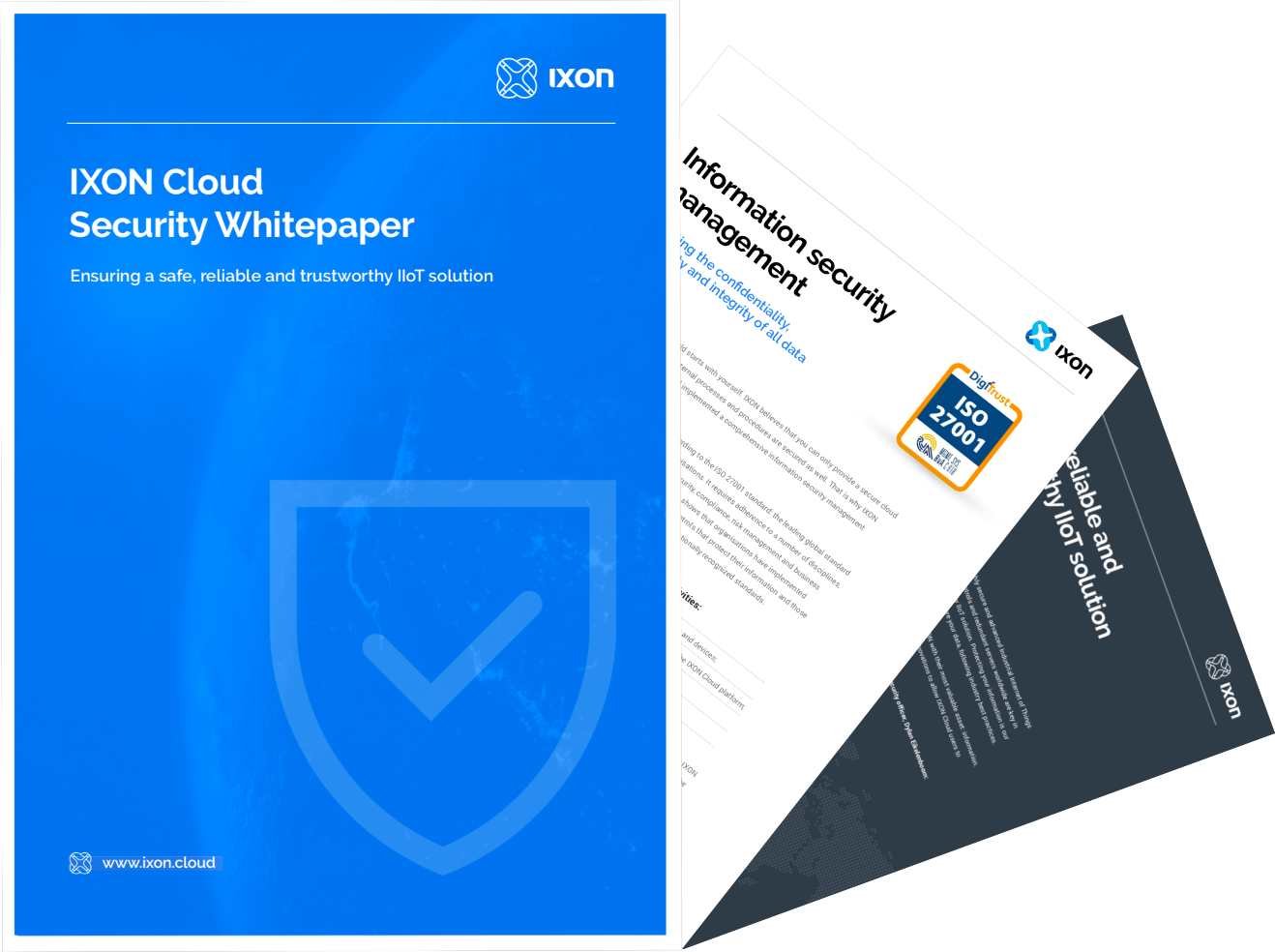 To ensure your setups are as secure as possible, we believe it is important to be transparent and that means accurately disclosing security releases and incidents. Click here if you would like to view the current list of security incidents, advisories, and releases.